Highland Council considers memorial for Korea to Iraq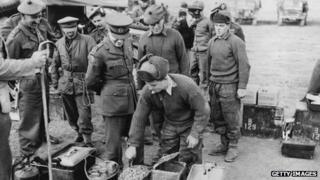 Highland Council is considering whether to build a new war memorial for service personnel from the region who died in conflicts since 1945.
The local authority is responsible for 165 memorials, with almost all remembering personnel killed during the two world wars.
The proposed new monument would recall conflicts such as the Korean and Falklands wars.
It could also include more recent operations in Iraq and Afghanistan.
Inverness councillor Alan Duffy, a former soldier, has been appointed the authority's veterans' champion.
He will discuss the potential for a new memorial with armed forces associations.