Singer Eddi Reader in Gaelic teaching call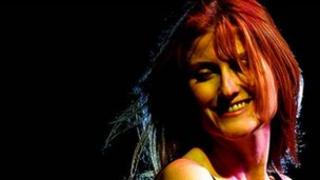 Scottish singer-songwriter Eddi Reader believes the teaching of Gaelic should be compulsory in every school in Scotland.
Reader, who grew up in Glasgow and Irvine, hopes to learn Gaelic.
She told BBC Alba that Scotland's languages, songs and dances "must be honoured and maintained".
Reader's career has included performing with the band Fairground Attraction and harmonising with Annie Lennox on tours with Eurythmics.
The singer said: ''Ideally, I believe our language should be compulsory in every single school in Scotland.
"Being in a union with England, Wales and some counties in northern Ireland should not mean the abandonment of our culture.
"We have a duty to provide access to Scots Gaelic to every Scot."
Reader added: "Our language, our songs, our dances must be honoured and maintained. That's why I want to learn my native tongue."
The total number of people recorded as being able to speak, read, write or understand Gaelic in the 2001 census was 92,400.
Earlier this year, Highland Council made a commitment to give equal respect to Gaelic and English and also recognise the region's "indigenous language" and dialects.
Caithness Scots and English influenced by soldiers sent to Inverness from England in the 17th Century are among language and dialects spoken in the area.
The commitment was made in the council's new programme of priorities.