Scottish farmed salmon hits seven year high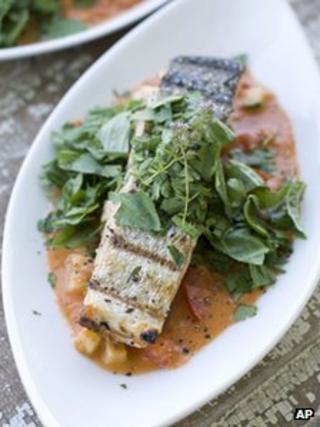 Farmed salmon production hit a seven year high last year, according to Scottish government figures.
The total production of Atlantic salmon increased by 2.5% in 2011 to 158,018 tonnes - the highest level since 2004.
The figures have also shown a small rise in brown trout from 53 tonnes in 2010 to 61 tonnes in 2011.
Halibut production decreased by 40.3% on the 2010 figure and by 10.1% in rainbow trout, according to the Scottish Farm Production Survey 2011.
The overall number of staff employed in the rainbow trout sector fell by 11 to 118 last year.
The Scottish Salmon Producers' Organisation (SSPO) has welcomed the Atlantic salmon figures.
It said the salmon farming industry created 272 new jobs during 2011.
The government's survey of farmed shellfish recorded a 3% drop in mussel production, but a 4% increase in Pacific oysters.
Native oyster production remained the same, producing 350,000 shells and the sector continued to target a strong niche market, according to the report.