Claims items belonging to Noah's Ark hunter, Donald Mackenzie, found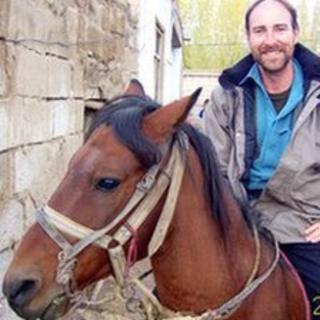 Two people claim to have found items belonging to a Scotsman who disappeared on his latest expedition to find the site of Noah's Ark.
Donald Mackenzie, 47, from the Isle of Lewis, was reported missing by a friend on 14 October 2010.
He failed to return from a trip on Mount Ararat in Turkey.
His brother Derick said two people in Turkey, one of them a mountain guide, claim to have found some of the adventurer's personal belongings.
Derick Mackenzie told the BBC News Scotland website that he was still waiting to see evidence of the finds.
Until he could verify the items as having belonged to his brother, Mr Mackenzie said he could not comment on the claims.
He plans to visit Turkey later this month in the hope of meeting people who hold clues to the disappearance.
Mr Mackenzie believes his brother was killed by religious extremists, or in a mugging, or died in an accident on the mountain.
His brother became interested in searching for Noah's Ark in his early 40s, and did a variety of jobs to fund his travels.
The Bible identifies the mountains of Ararat as its resting place after the flood.