Highland Council asked to support Skye's Kilbeg village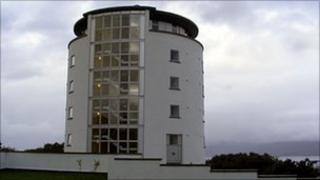 Highland Council has been asked to become involved in a £40m project to build a new village with a university campus in the south of Skye.
Kilbeg had been a joint venture between college Sabhal Mòr Ostaig (SMO) and the Clan Donald Lands Trust.
Since securing planning consent, the trust has decided to sell the bulk of the land involved to SMO, which still wants to push ahead with the project.
The proposal includes constructing 93 homes.
Next week, Highland councillors will be asked to support the college's application to the European Regional Development Fund.
Also, at a future date, councillors could be asked to consider providing funding for affordable housing and sports facilities.
The 40 acre (16 ha) site is on a 20,000 acres (8,093 ha) estate in Sleat.
Kilbeg would include a number of environmental measures, such as rain water harvesting and networks of paths and cycle ways.