Overdose drug may help diabetes patients, UHI researchers say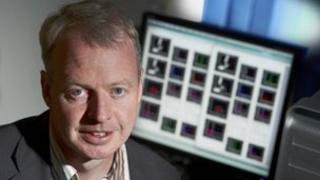 New research could offer help to people with type 2 diabetes.
It suggests a drug used for reversing the effects of paracetamol overdose has the potential to reduce the risk of heart disease in the patients.
The discovery was made by a team led by Prof Ian Megson at the University of the Highlands and Island's Department of Diabetes and Cardiovascular Science.
The Inverness team's study of the drug N-acetylcysteine was funded by the Chief Scientist Office.
Heart disease is a major cause of reduced life expectancy in patients with diabetes.
Aspirin, the drug normally used to prevent heart attacks, is less effective for people with diabetes before heart disease has been diagnosed, UHI said.
Prof Megson's team looked at N-acetylcysteine's effects on blood platelets, a key component of blood clots.
The clots play a part in causing heart attacks and some forms of stroke.
Blood platelets in people with type 2 diabetes have depleted reserves of an antioxidant called glutathione.
The UHI researchers found that once daily treatment of N-acetylcysteine brought platelet glutathione back to normal and reduced indicators of clot formation in the blood.
Potentially, the licensed drug could be used before heart damage is diagnosed.
The work has been published in the journal Diabetologia.
Prof Megson said it was important to find new drugs for people with type 2 diabetes.
He said: "Aspirin has long been recognised to be useful in helping to prevent heart attacks, but it has recently been found to be largely ineffective in patients with diabetes before there is evidence of heart damage.
"There is an urgent need to find new drugs as alternatives to aspirin in this vulnerable group of patients.
"This study represents an important early step in finding just such a drug.
"We are now in the hunt for further funding to take the therapy to larger trials to establish its potential in patients with both type 1 and type 2 diabetes."
The research also discovered that N-acetylcysteine only worked in patients with low glutathione levels.
UHI said this meant doctors would be able to know exactly which patients would be helped most and could then target the drug where it would be most effective.
Prof Megson added: "Patients could therefore be screened in advance to establish whether each individual would draw benefit from the drug."
Sandra MacRury, professor of clinical diabetes at UHI, said people with type 2 diabetes had an increased risk of all types of vascular disease even when high blood pressure and cholesterol have been treated.
She added: "The important finding we have made in this study raises the possibility of preventing these problems by offering a new treatment to patients at risk at an earlier stage."
Prof Andrew Morris, Chief Scientist for Health, said he was pleased the study has had such positive results and might, in the future following confirmation in larger-scale trials, lead to health benefits for people with diabetes.
Almost a quarter of a million people in Scotland now have diabetes, according to figures released earlier this month.
The statistics in the annual Scottish Diabetes Survey showed the number of people with the condition has continued to increase by about 10,000 a year.
A total of 247,278 people now have diabetes, almost 5% of the population.
The majority of these people, about 217,500, have type 2 diabetes, a form of the disease which can be caused by an unhealthy lifestyle.
Type 2 is also more common among older people.