Stones that helped to inspired Disney-Pixar's Brave in buyout plan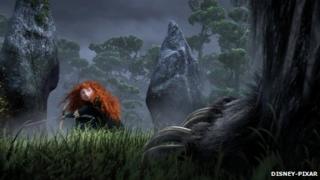 Land on which stand ancient stones that helped to inspire the making of new Disney-Pixar film, Brave, could be brought into community ownership.
Residents in the Callanish and Carloway district of Lewis, in the Western Isles, are exploring the possibility of a buyout of Carloway Estate.
The estate's Callanish Standing Stones were visited by Pixar staff during their research for the animation.
The 5,000-year-old stones were also a feature of the Olympic torch relay.
Public agency Historic Scotland acts as a caretaker of the ancient site.
Local residents will hold a public meeting next month to gauge support for a community buyout of the crofting estate.
The family which owns Carloway Estate was understood to be willing to discuss a possible sale.
Kenny Maclennan, who will chair the meeting, said the process was still in the early stages.
He said: "The public meeting next month is purely to gauge community feel with regards to whether we should buy Carloway Estate as a community.
"If that is a positive on the evening then that would mean that we would employ a consultancy organisation to try and show us whether it was viable to purchase the estate."
Last year, a report said community land ownership was playing a successful role in encouraging people to live in remote and rural areas.
Scottish Agricultural College (SAC) researcher Dr Sarah Skerratt travelled across north and west Scotland in a mobile home to gather evidence.
Her journey by road and ferry took in community land trusts in Assynt, Lewis, Harris, South Uist, Skye, Knoydart, Rum, Mull and Gigha.
Populations on the community owned lands ranged from 23 people to 11,000.
The Callanish stones are visited by thousands of tourists every year.
A Scottish government scheme to lower fares on ferry routes to the Western Isles was credited with helping to push visits to record numbers between April 2008 to March 2009.
More than 26,000 people came to the site - about 40% more than the previous 12 months.
Earlier this month, windy conditions put out two Olympic torch relay flames in lanterns at the monument, prompting an emergency dash to collect a spare flame.
Members of the torch security team battled against the elements to ensure Commonwealth triple gold medallist Kirsty Wade, 49, was able to hold the flame as the sun rose.