'Living wage' pledge as Highland Council elects new leader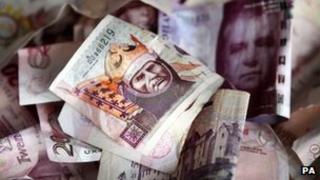 SNP councillor Drew Hendry has been elected as leader of Highland Council.
Liberal Democrat David Alston will be deputy leader and Labour councillor Jimmy Gray has been elected convener.
Highland's ruling administration is led by 22 SNP councillors in coalition with 14 Liberal Democrats and eight Labour councillors.
They have committed to giving additional support for families and a speedy introduction of a "living wage" for council staff.
Mr Hendry said a key policy of the SNP group was the introduction of five new area committees to allow greater representation across the Highlands.
He said these would be paid for by reducing the number of central committees.
The new council leader added: "Two of those committees, Caithness and Sutherland and the Inverness City Committee, will also pilot further responsibilities from the outset with a view to this paving the way for the others.
"This administration is already working to take the Highlands forward."
Liberal Democrat Mr Alston said he expected the administration to be business-like when tackling its challenges.
He added: "Building the future of the Highlands will require determination, vision and creativity - and our team has the range of talent and ability to make that possible."
New convener, Mr Gray said Labour councillors were committed to delivering a "living wage" for all council employees.
He said: "It just is not acceptable that someone can work all week and not be paid a living wage for doing so.
"This along with the pledge on apprenticeship training for young people should help to bring hope for a better future for the low paid and the younger generation."