Fort William drug scare tablets 'stronger than normal'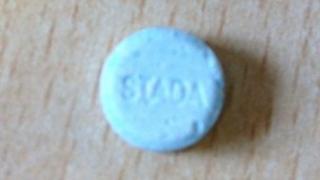 Initial tests carried out on blue tablets thought to have made 14 people in a Highland town ill have shown they are an unusually strong form of diazepam.
Police and medical staff in Fort William dealt with a number of calls on Saturday night from people who believed they had taken valium tablets.
Northern Constabulary said the pills were "stronger than normal".
The force said despite warnings people were continuing to use the drugs.
A spokesman said: "Police continue to investigate the supply of blue diazepam tablets in the Fort William area.
"It is apparent that despite warnings previously circulated that they may have a serious adverse affect on health, there are still incidents of people being found in possession of the blue tablets and that some people are continuing to use them."
Anyone who thinks they may have swallowed one of the tablets has been urged seek urgent medical attention.
Symptoms associated with the drugs include unconsciousness, unresponsiveness, feeling of nausea and dizziness.
A 21-year-old man arrested earlier this week in connection with the drugs was released pending further inquiries.