Parents of Linda Norgrove visit Afghan projects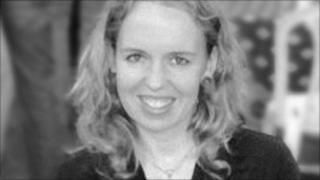 The parents of an aid worker who was killed in Afghanistan after being taken hostage have travelled to the country for the first time since her death.
John and Lorna Norgrove went to Kabul to visit a number of the projects funded through a foundation they set up in their daughter Linda's memory.
Ms Norgrove, 36, from Lewis, was killed during a mission to rescue her from hostage takers in 2010.
The couple said they found the trip "emotionally draining".
However, they also said it was immensely valuable in giving them a better sense of how things were on the ground.
The Linda Norgrove Foundation was set up to raise money for projects which help women and children in Afghanistan.
Mr and Mrs Norgrove spent their time in the country meeting their daughter's friends and workmates, as well as voluntary helpers.
'Real difference'
Speaking after their return home, Mr Norgrove said: "We could not believe the change in the country since our visit there as newlyweds in the 1970s.
"Until you see it, it's difficult to appreciate the scale of the military operation in the country. In 2011 the cost of the war was $103bn and aid $15.7bn. This equates to around $20,000 per Afghan family per year in US spending alone.
"By contrast, a teacher heading up this notional Afghan family might receive $20 a week, if he gets his pay at all. This imbalance inevitably exacerbates corruption."
He added: "That's why we are so determined to make sure the foundation only funds projects where we know the donations people give us will make a real difference on the ground.
"We want to fund small projects with low overheads and visible results."
The couple visited the Afghan Educational Children's Circus - a project which uses entertainment to educate children on issues such as land mine awareness and drug misuse.
The foundation has given £9,135 to provide meals for the children for a year. This encourages them to attend and also helps tackle malnourishment, which it said was rife among children.
Mr Norgrove said: "This is a really inspiring project and it was great to see kids singing and dancing, escaping from such a battle-scarred neighbourhood with razor wire topping every wall."
Other projects the couple visited included a women's safe house.
This provides counselling for abused women, such as women released from prison, those on the run from families and acid attack victims.
More than £50,000 worth of grants have been given to projects in the lastest round of funding from the foundation.