Northern Constabulary's serious crime detection 'at record level'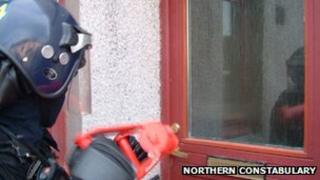 Northern Constabulary's detection rate for serious crimes has reached a record level, according to the force.
It said the 67.3% rate for the period from April 2011 to February this year was one of the highest in the UK. Northern Constabulary had a detection rate of 64% the previous year.
The force also said that the number of reported crimes was falling.
Chief Constable George Graham said the new figures showed that Northern was continuing to drive up standards.
He said: "A detection rate of 67.3% across class 1-5 crimes is excellent by any standards and remains one of the highest detection rates in the UK."
The senior officer added: "We are in the midst of reform at this time and during these challenging times for the force, it is a credit to the hard work and dedication of police officers and police staff that they have delivered such excellent results."