Western Isles Council 'failed' on rural factors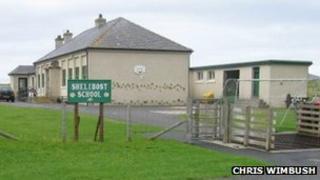 Western Isles Council failed to fully consider rural factors when deciding to shut four schools, the Court of Session in Edinburgh has heard.
The local authority, Comhairle nan Eilean Siar, has sought a judicial review of the Scottish government's block on the closures.
Ruth Crawford QC, for Scottish Ministers, said the comhairle had not given special regard for rural factors.
She said the authority had a statutory duty to do so.
The QC said the rural factors were treated as no more than material considerations which could be put into "the general mix".
The comhairle had planned to close Carloway and Shelibost primaries and end S1 and S2 education at Shawbost and Lionel.
But the proposals were called in by the government last year and rejected.
The comhairle claims the government erred in law and failed to apply its mind to the right questions.
Scottish ministers maintain they acted reasonably and in accordance with their obligations under the Schools (Consultation) (Scotland) Act 2010.
Judge Lord Brailsford has reserved his decision in the case and will give a ruling at a later date.