Northern Lights over Scotland 'possible'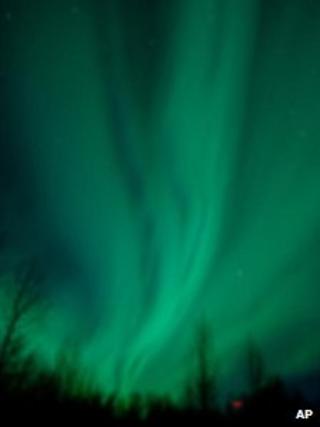 Chances of seeing the Aurora Borealis over Scotland later are high, if weather conditions are favourable, the British Geological Survey has said.
Even if skies are cloudless, the Moon may be too bright to see the Northern Lights clearly unless they are strong.
Seeing the aurora could be possible as the Earth is being battered by a storm of charged particles from the Sun.
The storm - the largest in five years - will bombard the Earth's magnetic field throughout Thursday.
Ellen Clarke, an Edinburgh-based geomagnetism scientist with BGS, said it should be possible to see the Northern Lights from across Scotland, if conditions were good.
She said: "Look north to a dark sky away from city lights."
In January, the Northern Lights were observed across Scotland.
The aurora were seen over Shetland, Western Isles, Aberdeenshire, down to the Scottish Borders.