Scots and English universities to share Viking knowledge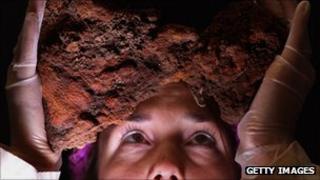 Scottish and English universities are to work together in an effort to expand knowledge of Viking culture.
The University of the Highlands and Islands' Centre for Nordic Studies will work with staff and students from Oxford, Cambridge and Nottingham.
The project will include seven-day field trips for students to Viking sites on Orkney.
It will conclude with public exhibitions showcasing information gathered by the students.
Dr Heather O'Donoghue, reader in Old Norse at Oxford University and project leader, said the project would be an opportunity to share knowledge on the Vikings.
She added: "We are thrilled to be collaborating with UHI's Centre for Nordic Studies, privileged to be sharing their expertise and enormously grateful for their enthusiastic support in this important project."
Dr Donna Heddle, director of the Orkney-based Centre for Nordic Studies, said: "We were delighted to be asked to join this consortium.
"It is great recognition for the university and for the Centre for Nordic Studies' growing international reputation in Viking studies.
"Experts coming together to pass on their knowledge to students in the beautiful environments of Oxford and Kirkwall - what could be better?"
The Northern Isles and the Highlands and Islands are rich in Viking and Norse sites and remains.
Last year, a 12th Century Viking shipbuilding yard was documented on Skye.
The UK mainland's first fully intact Viking boat burial site was also uncovered in the west Highlands.
The site, at Ardnamurchan, is thought to be more than 1,000 years old.
Artefacts buried alongside the Viking in his boat suggest he was a high-ranking warrior.