SSE plans new £800m hydro electric storage scheme in Great Glen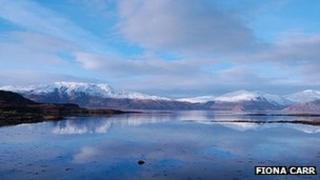 Scottish and Southern Energy Renewables has applied to build Scotland's biggest ever hydro electric scheme at the west end of the Great Glen.
SSE plans a 600MW pumped storage scheme, which extracts, stores and releases electricity, near Loch Lochy.
The company is asking the Scottish government for the go-ahead but says it will only reach a final decision on whether to press ahead in 2014.
The scheme, which would cost about £800m, could create 150 jobs.
The Loch a' choire ghlais development would be the first pumped storage scheme since work began on a similar development in Wales almost 40 years ago.
It would also be one of the largest construction projects in Scotland and require one of the largest dams ever built in the UK.
Energy storage
The dam would be constructed more than 90m above ground level, as well as having an underground power house, tunnels, two reservoirs and a jetty on the shores of Loch Lochy.
SSE Renewables said is would be looking for a change in transmission charges before pressing ahead.
"Hydro electric schemes, which use impounded water to generate electricity, are an excellent means of energy storage," said SSE Renewables managing director Jim Smith.
"Consequently, they naturally complement the variable output from the growing number of wind farms and play an important part in meeting peak demand."