Fuel supplier GB Oils speaks up over island fuel costs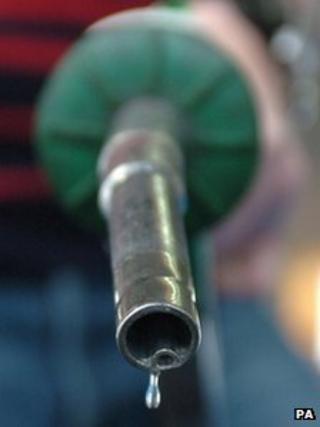 The firm supplying fuel to the Western Isles and Northern Isles has said it was not responsible for higher costs on the islands than the mainland.
Petrol and diesel at island pumps can be up to 20p more expensive.
GB Oils Ltd, parent company of Scottish Fuels, said it made a margin of just 2.6p a litre on diesel.
Non-executive director Sam Chambers told a public meeting in Stornoway on Tuesday that the company was keenly aware of islanders' concerns.
Meeting organiser and campaigner Callum Iain MacMillan said the cost of fuel was a serious issue concerning the Western Isles, Orkney and Shetland.
Following the meeting, Mr Chambers told BBC Alba: "The price they are paying here is more expensive than it is for parts of the mainland and obviously they have genuine concern.
"You can only run a business if your customers want to buy from you. You can only run a business if your employees want to work for you.
"So basically, we are not in the business of trying to abuse anyone.
"We are trying to be fair and trying to be reasonable."
Mr MacMillan said island campaigners were in contact with national organisations that were fighting fuel poverty and profiteering.
Fuel prices on the Western Isles on Tuesday were gathered by Mr MacMillan ahead of the public meeting.
According to his figures, the prices in Uig were 159p per litre for diesel and 147.7p for unleaded petrol.
On Benbecula it was 158.5p for diesel and 148.9p for unleaded.
In Inverness the price was 139.9p for diesel and 131.9p for unleaded and in Glasgow the costs were 138.7p and 130.9p.