Highlands crane hire firm Weldex planning new base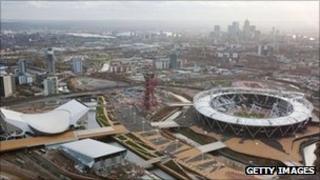 Inverness headquartered international crane hire company Weldex plans to open a new base at Nigg in Easter Ross.
The firm is negotiating with Global Energy Group, the owners of the former oil rig construction yard, about the move.
Weldex cranes have been used at the London Olympic Games site.
The company is working on contracts at the Sellafield nuclear power plant in Cumbria and on Crossrail, a new railway under central London.
Its equipment has also been hired out for use in the USA, Australia, Brazil, Russia and West Africa.
Chief executive Doug McGilvray said a new base at Nigg would be a strategic step allowing it to offer heavy lifting services to the oil, gas, subsea and renewable energy industries.
He added: "This is a major recruitment opportunity locally as we plan to significantly expand our current 135-strong workforce over the next few years, using riggers, banksmen and lifting equipment operators, freshly qualified by us in the Highlands as our ongoing recruitment stream."