C.diff outbreak at Raigmore Hospital in Inverness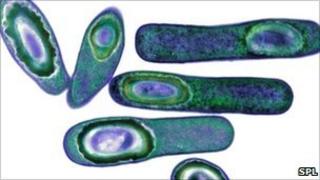 An outbreak of Clostridium difficile (C.diff) has been declared at the main hospital serving the Highlands.
A ward has been closed at Raigmore Hospital in Inverness and some non-urgent operations have been cancelled.
NHS Highland said there had been seven confirmed cases of the potentially fatal bug so far this month.
It has shut one ward to eliminate the chance of cross-infection to newly-admitted patients, and to allow specialist cleaning to take place.
Symptoms of the bug include diarrhoea, fever and abdominal cramps.
In rare cases, C.diff can cause peritonitis, an infection of the lining in the abdomen, blood poisoning and tears in the large intestine.
In very rare cases, a C.diff infection can be fatal. The risk of this is higher in elderly people and those who have other very serious health conditions.