South Korea target market for Harris Tweed mill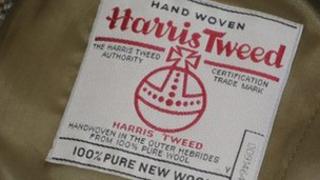 The largest producer of Harris Tweed has made South Korea its target market for growth in 2012.
Shawbost-based Harris Tweed Hebrides said orders for its produce in general were already 25% ahead of the same stage last year.
The company said demand was so high in 2011 it had to turn away work because there were not enough weavers to meet the orders.
Japan was the Western Isles mill's biggest market last year.
Chairman Brian Wilson said there was a tendency for South Korean fashion to follow the lead from Japan and the mill was seeing a rise in demand from Korea.
He added: "It is important to get the message out to the weavers and their families as well as our own workforce that everything is looking very positive for Harris Tweed and that we are anticipating another growth year."
Harris Tweed Hebrides produces 80% of the fabric made on the islands.