Norgrove charity's success after difficult 'early days'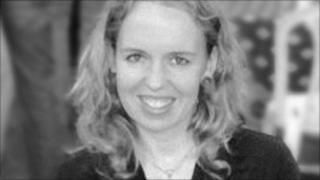 The parents of an aid worker killed in Afghanistan have told of concerns about not being able to make progress with their own charity work at first.
Linda Norgrove, 36, from Lewis, was killed during a mission to rescue her from hostage takers last year.
Her parents John and Lorna Norgrove set up a foundation in her name.
In a letter accompanying the charity's first newsletter, they said initially they had difficulties making a mark but have since made good progress.
Launched just over a year ago, the Linda Norgrove Foundation has gone on to fund projects helping to improve the lives of disabled children and encourage women's literacy in remote areas.
It has also provided financial support to a "safe house" for vulnerable women and children and awarded a grant to a new tourism business in the Wakhan Corridor, north-east Afghanistan.
In their letter the Norgroves said: "We have found Afghanistan to be a difficult place to work because of the pace of change, the complicated politics and the security situation.
"At first we didn't seem to be getting anywhere but, as time has passed, we've found our feet and have now made good progress identifying projects that fit with our requirements of making a real difference whilst avoiding aid dependency as much as possible."
The couple added: "We are keen on small scale projects that donors can identify with and that we can more easily monitor to ensure that the money has been spent as planned."
The Norgroves have thanked their supporters and fund-raisers in the letter and newsletter.