Pupil ferries in the Highlands to go out to tender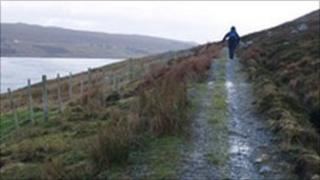 A council will seek bids next year to run small ferries which take children to and from schools in some of the remotest parts of the Highlands.
Ullapool High School pupils use the Scoraig to Badluarach ferry in Wester Ross.
Scoraig has no road and can only be reached by walking about five miles along a hill track, or by small boat.
A service linking Mallaig to the Small Isles is also provided for pupils and will go out to tender during 2012.
Highland Council has given advance notice that the contracts will become available during 2012.
Three other public ferry routes will also be put out to tender - Cromarty to Nigg in Ross-shire, Fort William to Camusnagaul and Mallaig and Inverie, both in Lochaber.
The new contracts will last for up to five years.