£51m for Inverness College UHI move to new campus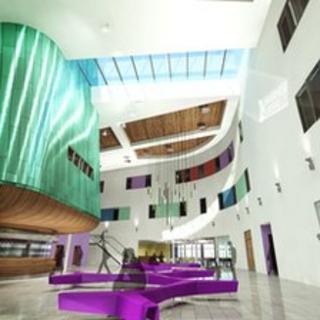 The Scottish Funding Council has committed up to £51m towards Inverness College UHI's move to a new campus to be built at Inverness.
The Scottish Agricultural College, research bodies and businesses are also expected to take up spaces at the Beechwood campus.
Highland councillors approved the masterplan and design guidelines for the site last month.
Highlands and Islands Enterprise (HIE) is leading the campus project.
Work on the site is scheduled to start next year with the first buildings ready to open in 2015.
Inverness College UHI plans to relocate staff and students from its sites at Longman and Midmills in Inverness to a new building on the campus.
The Scottish Funding Council is the national body responsible for funding teaching and learning provision, research and other activities in Scotland's colleges, universities and higher education institutions.