Improvements to Western Isles services 'slow'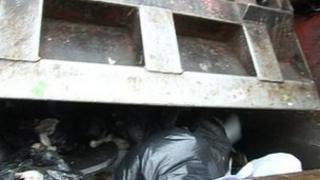 Western Isles Council's progress in improving services could be better in some areas, according to a newly-published Accounts Commission report.
Most departments were performing well, but improvements were needed in fostering and adoption, and waste management services.
Comhairle nan Eilean Siar was reactive rather than proactive in making necessary changes, the report said.
The comhairle said the report had identified strengths in its services.
Audit Scotland prepared the report for the Accounts Commission.
It looked at whether the local authority was providing best value - the duty placed on councils to demonstrate their ongoing commitment to providing better services.
The comhairle was last assessed in 2006.
Commission chairman John Ballie said that, overall, the comhairle had made slow progress in putting in place arrangements to deliver best value.
He said: "This is disappointing and needs to be rectified.
"Nevertheless, the comhairle has strong political and community leadership, its financial management and governance arrangements are in good order and most services perform well.
"The comhairle also understands that improvements have still to be made. We have asked for a further audit to report on the progress made in around 12 months' time."
'Always room'
The comhairle said the report highlighted strengths as well as identifying areas where further action, or an increase in pace, was required.
Chief executive Malcolm Burr said the report was balanced.
He said: "It is particularly to be welcomed that the report concludes that most of the comhairle's services are performing well, and that our governance and financial stewardship is sound.
"We acknowledge that there are areas of our work which require to be improved, particularly in performance management, and this report assists in confirming those areas."
Comhairle leader Angus Campbell added: "I believe there is always room for improvement and that is why we need to continually look at how we do things and how we can do better.
"My colleagues, both at officer and member level, will continue that work."