Highlands is Scotland's most haunted area, medium says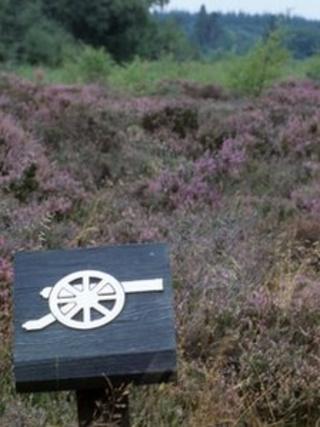 Inverness is the only Scottish venue on a paranormal activity show's UK tour because organisers believe the Highlands to be widely haunted.
Scots medium Chris Conway and historian Richard Felix, who appeared in television series Most Haunted, are touring with ghost hunter Denise Mott.
Their Psychic and Science event will be held later at Inverness's Eden Court.
Mr Conway said the audience would be able to take part in experiments to try and prove there is life after death.
The medium claimed the team had invented a device that helps to explore a theory that stone acts as kind of video recorder capturing past events.
Audience members will also be invited to take part in an experiment called the Human Pendulum, where a person rocks gently backwards and forwards in response to questions to a spirit.
Mr Conway told BBC Radio Scotland: "Pyschic and Science has been well received in England.
"For our one date in Scotland we chose Inverness because when we looked at Scotland the Highlands for some reason had the most haunted locations.
"Inverness was the most central location so we thought we could do the show up there."
Claims of ghost sightings have been made across the Highlands.
Culloden Battlefield, close to Inverness, has been the scene of sightings believed to be ghosts of men killed in the battle in 1746.
The ruins of Rait Castle, near Nairn, are said to be haunted by a girl with no hands.
Green lady
At Auldearn, also near Nairn, it has been claimed the ghost of Isobel Gowdie has been seen.
Gowdie was the subject of a witch trial in 1662 and her story was explored in a book by Emma Wilby, of the University of Exeter. The book was shortlisted for the Saltire Society Scottish History Book of the Year 2010.
On his website, Strictly Come Dancing contestant Russell Grant mentions the Aultsigh Inn on Skye among haunted UK sites.
Tulloch Castle in Dingwall is said to be haunted by a green lady and also two teenage girls.
In 2006, road construct firm Tarmac put the A9 in the Highlands as the second most haunted on a list of spooky roads after a family reported seeing an ornate coach and horses, along with bewigged footmen.
The road appeared again at number eight on the list following a sighting of a Victorian-clad man on a horse at The Mound between Dornoch and Golspie.