Highland police issue Cromdale poison bait warning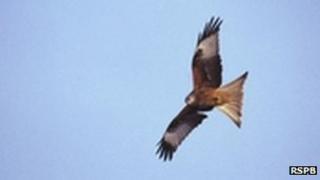 Police in Strathspey have issued a warning after bait laced with a banned pesticide was found near Cromdale.
They have urged dog owners to exercise caution while walking their animals.
Officers were alerted after a distressed buzzard was spotted near a grouse bait on the Glenlochy estate, Cromdale.
Tests were carried out on the bait and confirmed the presence of Aldicarb, which is banned. Police said it could have been fatal for dogs or humans.
The buzzard recovered from the poisoning and has been released.
Police said there have been a number on incidents in the area in which poisoned birds of prey or bait has been discovered.
A spokesman for Northern Constabulary said the actions of those who left the bait were criminal and grossly negligent.