Reaching a compromise over fuel levy cash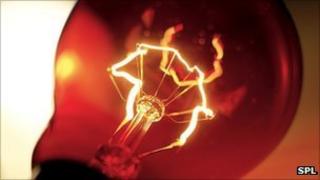 The Fossil Fuel Levy was introduced in Scotland in 1996.
It was, in essence, a tax on carbon, designed to raise money from traditional energy sources in Scotland to invest in renewable power.
But in 2002 another environmental tax was introduced - the Renewables Obligation.
For several years the two processes ran in tandem, generating a surplus which presently stands at £206m.
The money has been sitting in a bank account in London, to the ire of nationalists who argued that these were Scottish funds which should be released and spent on Scottish energy.
Their argument seemed to be gaining traction when, in May 2010, the coalition agreement between the Conservatives and Liberal Democrats agreed to "review the control and use of accumulated and future revenues from the Fossil Fuel Levy in Scotland".
Turning that review into a concrete agreement was complicated, partly because the money had been accounted for by the Treasury in its overall budget.
Handing it over would have involved a cost elsewhere, and therefore, UK ministers argued, would require a proportionate cut in Scotland's overall budget.
To the delight of the Scottish government, that position has now been abandoned and a compromise has been reached.
Shopping list
An amount equal to half of the money in the account, £103m, will be transferred to Scotland for spending on renewables without any reduction in the Scottish budget.
For arcane accounting reasons, this money does not technically come from the Fossil Fuel Levy account itself but the Treasury is keen to point out that it has been found from existing UK government resources and will not require any additional borrowing.
The other £103m will be used as capital for the UK's new Green Investment Bank, while money raised in future - forecast at about £40m over the next few years -- will be split equally between the two governments.
Sources close to the first minister are hailing the decision as a triumph, pointing out that the solution which has now been adopted was proposed in May this year by Alex Salmond in meetings with Chancellor George Osborne and Energy Secretary Chris Huhne in London.
Having ticked off one purchase on his London shopping list, Mr Salmond is likely to renew his focus on other items - including control of corporation tax and alcohol excise duties along with wider borrowing powers.