State of Highland theatre worsening says playwright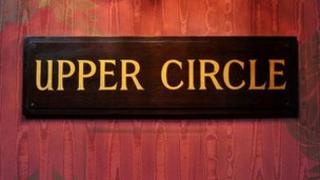 A playwright has said the demise of theatre in the Highlands has been met with "complacency" and "indifference".
George Gunn has written more than 20 plays, including for radio, and ran the Grey Coast Theatre Company until it folded in 2010 due to a lack of funds.
He said a national Gaelic language theatre group and Theatre Hebrides have also closed down.
Thurso-based Gunn said public bodies have to do more to support and promote local theatre.
Also a poet, Gunn has been a writer-in-residence for projects in Aberdeen, Aberdeenshire and Fife and from 1982-1989 was joint co-ordinator of the Edinburgh Playwrights' Workshop.
'Media indifference'
Writing in the Scottish Review, he criticises Hi-Arts - which is backed by Highlands and Islands Enterprise (HIE) - Creative Scotland and the new University of the Highlands and Islands (UHI).
He said: "The state of Highland theatre continues to worsen.
"To date both Tosg, the national Gaelic language theatre company, and Grey Coast, my own company in Caithness, have folded.
"The demise of both was greeted with complacency by the funders and indifference by the media."
Since writing the article, he said Theatre Hebrides had also folded.
Gunn said Hi-Arts' control of funding for arts in the Highlands and Islands had contributed directly to local theatre's "present state of malaise".
Creative Scotland had added to uncertainty over the availability of funding because it did not have a post dealing with theatre in Scotland, he said.
Gunn said every effort should be made to ensure a theatre was built as planned as part of Wick's new high school campus and that children be taught in its use from a young age.
UHI was also urged to establish a Higher National Certificate course in touring theatre in Wick with access to offices and studios, which could be made available to students across the Highlands and Islands.
Gunn claimed UHI's network of colleges - there are sites in Highland, Argyll, Moray and the islands - found it difficult to co-operate and instead competed against each other.
'Difficult challenge'
Moray arts development officer Nick Fearne defended the work of Hi-Arts.
He said: "Yes, funding for theatre, the arts and culture generally is difficult and a challenge.
"But I think the sector would be in an even more parlous state if it was not for Hi-Arts and HIE and, from my own point of view, the local authority."
UHI said it offered elements of theatre studies through courses such as HNC Acting and Performance based at Inverness College UHI and a BA Honours Literature course which was available to study online.
A spokeswoman said: "If a new course is proposed, it would be required to go through our internal approval process, including validation, and would only be offered subject to funding and demand.
"The university provides access to undergraduate and postgraduate study, and research opportunities through a distinctive partnership of 13 colleges and research institutions.
"Each institution has its own character and contributes to the distinctive organisation that is the University of the Highlands and Islands.
"All, however, have a student-centred culture and an individual approach to student learning."
Creative Scotland have pointed out that Laura Mackenzie Stuart was recently appointed as portfolio manager for theatre, talent development and own art.
Ms Mackenzie Stuart said: "Our first task is to get an overview of the cultural ecology of theatre sector and we expect to complete this by the end of March.
"I'm leading this, with the support of an external consultant for research.
"The reviews will shape our future strategic priorities for investment and may lead to the provision of new services."