Internet delivery charges survey launched in Highlands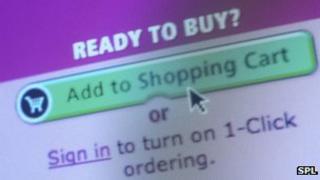 A new survey has sought examples of companies charging more to have goods bought online delivered to the Highlands than other parts of the UK.
Highland Council's trading standards team hopes to gather examples from residents and small firms.
Officers said people in remote areas faced "expensive" delivery costs.
Senior councillor John Laing said internet companies must be "open and honest" if they wanted to do business with consumers in the north.
Internet delivery costs have been a long-running issue.
In 2004, Orkney and Shetland MP Alistair Carmichael claimed deregulation of parcel post has even seen some firms refusing to deliver to islanders.
He urged the UK government to "get to grips" with the problem of extra charges for mail order delivery to the Northern Isles.
Two years later, Mr Carmichael and other Liberal Democrats accused mail order companies of "excessive and discriminatory" delivery charges.
Their criticism was contained in a parliamentary motion tabled in the House of Commons.
Danny Alexander, Inverness, Nairn, Badenoch and Strathspey MP, said at the time that people were being told it costs double the price of delivering to other areas.
'Additional charges'
Launching the new survey, Highland Council trading standards said controlling what businesses charged for delivery was not currently possible.
But the team said accuracy of any statements made about charges, the clarity of those charges and at what point during the online purchase process the charges were made clear were subject to legal controls.
Mr Laing, chairman of Highland's Tec services committee, said: "Highland Council has a duty to ensure that laws protecting online buyers are not flouted.
"If companies in other parts of the United Kingdom want to sell their products to Highland residents then they must go about their business in an open and honest manner."
He added: "This project is the latest stage in our ongoing efforts to protect internet buyers in Highland and I would urge people to take part in the survey."
Trading standards manager Gordon Robb said online retailers should make sure delivery charges were transparent.
He said: "It is against the law to hide or postpone beyond a certain point in an internet transaction the fact that additional charges apply.
"Put simply, retailers need to make it clear what delivery charges apply well before a consumer gets to the checkout."