Dounreay company gets leak delayed safety honour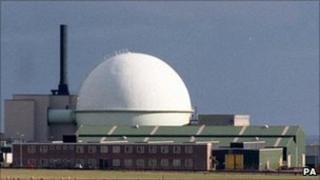 The firm leading the decommissioning of Dounreay has been given a safety award it was due to get last month before a minor leak of radioactive fluid.
Dounreay Site Restoration Limited's (DSRL) standards of environmental management had been recognised by the British Safety Council.
But awarding of the Globe of Honour was delayed when a liquid effluent leaked inside a treatment facility.
No radiation was released outside the plant and no staff were at risk.
DSRL has now received confirmation of the award after the council was assured that safety systems in place around the Caithness nuclear plant successfully protected the environment from harm.
The Globe of Honour is presented to organisations that demonstrate "best practice and set exemplary standards in environmental management".
Five winners were announced by the British Safety Council in October and a sixth, DSRL, has now been confirmed.
DSRL also received the council's Sword of Honour for being among the top companies for worker safety - one of only three companies to receive both awards.