Caithness Heat and Power equipment to be auctioned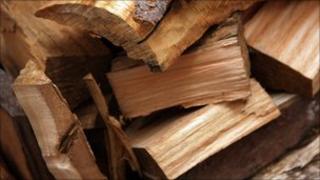 Equipment from an abandoned energy project that had been described as "innovative" will be offered for sale in an online auction from next week.
Items among the 14 lots from the Caithness Heat and Power (Chap) project include a boiler and a wood chip dryer.
Highland Council set up Chap in 2004 to provide a renewable heating system to up to 500 houses in Wick.
But the £13.8m project experienced technological and financial problems and has been scrapped.
It was run by an arms-length organisation at first but Highland Council took over full control of the running of the company in 2008 to "improve governance and financial stewardship".
The abandoned district heating scheme had delivered heat and electricity via a biomass boiler and a gasification plant.
The boiler was designed to generate heat by burning waste wood.
The 247 properties that were eventually involved in the project now have conventional heating systems.
Made failings
Money raised from the online auction of equipment will go to the council.
In March this year, Highland Council's director of finance and its former chief executive were criticised for their handling of an "innovative" energy project.
The Accounts Commission said they should have done more to "ensure effective governance" of Chap.
In a report, the commission said the project was innovative and had strong local support.
But it added that the local authority made failings in its handling of the scheme.