Inverness man with indecent child images jailed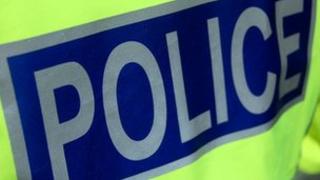 A man caught with the largest haul of downloaded child pornography in the Highlands has been jailed for 18 months.
Iain McIntyre, 38, of Inverness, was caught with 170,234 images and 965 videos on his computer.
The High Court in Edinburgh heard 67 images were at the highest level of seriousness.
McIntyre, a divorced father, was put on the sex offenders register and will be monitored for three years on release.
He earlier admitted making indecent photos of children by downloading between May 2009 and April 2010 and possessing such material up to July 3 last year.
The court heard McIntyre was glad when he was caught.
Judge Lord Brailsford told him: "The offences were committed when you downloaded what has to be accepted was a very large number of indecent images of children."
"Despite the very large number of images, it should immediately be said the majority were at the lowest possible level of seriousness.
"Only 67 were at the most serious level. These facts render this case as being in the unusual category."
The court heard McIntyre had no previous convictions or pending cases against him, but was being monitored by police from the offender management unit in Inverness when the pornography was uncovered.
Advocate depute Alison Di Rollo said McIntyre had been referred to the police by his psychiatrist, after he revealed he had sexual fantasies about young girls.
The prosecutor said officers arrived at McIntyre's former address in Inverness on 3 July last year with a search warrant, after receiving information he had been downloading indecent images of children.