Glasgow, Dundee and Lewis-based singers take Mod medals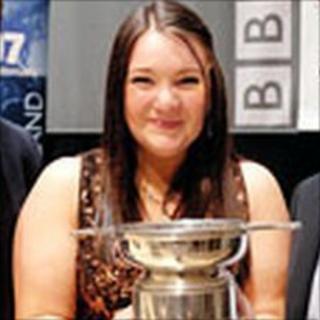 A former winner of BBC Scotland's Young Traditional Musician of the Year has won the ladies' Gold Medal final at the Royal National Mod.
Singer Catriona Watt, from Lewis and now living in Glasgow, won the BBC award in 2007 when she was 19.
Gillian MacDonald, from Perthshire, took second prize in the Gold Medal final.
The men's final was won by Niall Campbell, from Benbecula. Seumas Mac an t-sagairt, from Lewis, was second.
Wilma Kennedy, from Dundee, won the ladies' Traditional Medal final and Duncan MacKinnon, from Skye, the men's final.
This year's Mod is being held on the Western Isles and finishes on Saturday.
The full results of the competitions can be found on the Mod website.
It was announced at this year's event that the festival will be held in Oban in 2015.