Scottish government calls for .scot internet domain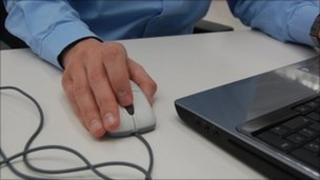 The Scottish government has sought fresh backing for the creation of an internet domain for Scotland.
Not-for-profit company Dot Scot Registry (DSR) was set up two years ago to push for the establishment of .scot.
The UK government, which has responsibility for internet governance, has been asked to support the bid.
The new effort to have .scot created follows an announcement that applications for new top level domains (TLDs) will be sought in 2012.
Inverness Chamber of Commerce, which has been campaigning for businesses to be given improved internet links, said the domain would be welcome.
The International Corporation for Assigned Names and Numbers (Icann) will accept submissions over three months from 12 January.
Alex Neil, cabinet secretary for infrastructure and capital investment, said the Scottish government had been supporting DSR's work.
He said: "I am sure the UK government with its responsibility for internet governance will want to support us.
"Across the board support would undoubtedly strengthen our hand and build momentum behind the bid."
Too slow
Mr Neil added: "DotScot will be a wonderful asset for establishing a distinctive online identity for many organisations and people who have been described as the worldwide family of Scots and want to demonstrate that identity online."
Two years ago, Inverness Chamber of Commerce raised concerns about slow broadband speeds in the Highland with communications regulator Ofcom.
At the time it said the internet was too slow for firms to trade effectively online.
The chamber's chief executive Stewart Nicol said: "We would be supportive of a Scotland internet domain.
"It would give us a local identity over the internet."
But he added: "We are still actively campaigning on broadband speeds because of the lack of capability and connectivity pretty much across all of the Highlands."