Lewis pastor quits Free Church over new music policy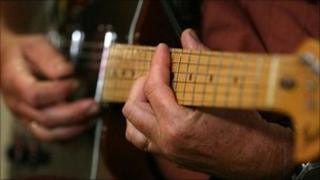 One of the Free Church of Scotland's longest-serving ministers has left the denomination.
The Reverend Donald MacDonald, who had been preaching for 47 years, has resigned as a result of the change in the organisation's worship policy.
In November 2010, a special General Assembly voted to allow musical instruments and hymns in public praise.
Until then psalms were sung with no musical backing. In May the General Assembly maintained the new position.
Lewis-born Reverend MacDonald had spent all his working life as pastor of the Carloway congregation on Lewis and continued holding services after retiring.
Free Church spokesman the Reverend Iver Martin said he was "truly sorry that Mr MacDonald felt it necessary to resign".
The Reverend MacDonald, moderator of the Free Church General Assembly in 1992, said he would be joining the Reformed Presbyterian Church of Scotland.
He is the third Free Church pastor to leave for the Reformed Presbyterian (RP) church this year.
The Reverend Kenneth Stewart, of Glasgow's large Dowanvale congregation, left in February this year and was appointed organising minister of the RP outreach congregation in the city.
Arran Free Church pastor the Reverend David Karoon was accepted by the RP presbytery in early July.
A small group of former Free Church members helped set up a RP congregation in Stornoway earlier this summer.