Linda Norgrove charity reveals first grants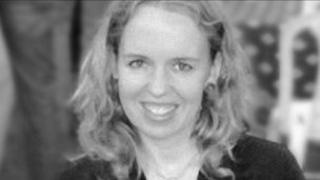 A charity set up in memory of an aid worker killed in Afghanistan last year is to help fund a fledgling tourism business in the country.
The grant is one of several revealed by the foundation established after Linda Norgrove's death in October 2010.
The 36-year-old, from the Western Isles, died as US soldiers attempted to rescue her from insurgents.
A total of about £23,000 has now been donated by the Linda Norgrove foundation to projects in Afghanistan.
The largest grant - of £14,975 - has gone to to a woman's literacy project, which will also help fund libraries in remote communities of eastern Afghanistan.
Cricket sets
Other grants include £313 to build a coop and 10 chickens to provide food for disabled children at a home in the Afghan capital, Kabul.
And £97 has been given to children in a widows home in Jalalabad so they can buy footballs and cricket sets.
The foundation, which in July 2011 had raised more than £300,000, is run by Linda's parents John and Lorna Norgrove.
John Norgrove said the foundation was dedicated to helping people in a country that his daughter was passionate about.
He told BBC Scotland: "Linda felt very strongly about Afghanistan. She loved the country.
"She got on very well with the people there, and these people need our support. We can't just afford to leave them."
Peaceful region
Mr Norgrove said he had decided to award a grant to a new tourism business in the Wakhan Corridor, north-east Afghanistan, as his daughter had told him about a trekking trip she had made there in 2009.
The region attracts a handful of adventure tourists a year - attracted by a largely unexplored wilderness and stable climate.
The area has remained relatively peaceful, even during the Soviet invasion and recent conflict with the Taliban.
About £3,500 is to be given to Adab Shah Gouhari to help him buy camping equipment for clients.
Speaking to the BBC from Ishkashim, where he has opened his tourism office, the 22-year-old said the money would be a welcome boost to his business and the local community.
"It's not easy to do because you can understand the situation in Afghanistan," he said.
"We face a lot of problems - besides our security and other issues. So I'm happy and I feel very lucky that I can start a business at this age."
Mr Norgrove said he also hoped that the foundation would improve the image of a country often depicted as simply a place of death and conflict.
He added: "The reporting is generally about roadside bombs, soldiers killed and the Taliban and Sharia Law."
"Our understanding is that isn't the situation. It's normal people going about their lives, trying to avoid all this."