Collins atlas rates five Scottish A roads 'high risk'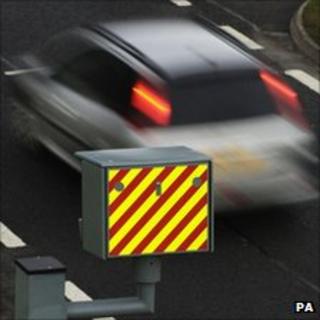 Five A-class routes in Scotland have been rated as a high risk to safety in a new roads atlas.
The 2012 Collins Big Road Atlas shows the A708, A937, A70, A809 and A81 as the most dangerous based on serious and fatal accidents between 2007 and 2009.
Traffic on the roads was never higher than 5,000 vehicles a day influencing the risk rating, according to data supplied to the publisher.
The A9 and A82 have often been seen as being among Scotland's most dangerous.
HarperCollins said its new atlas was the first of its kind to include a road safety map showing the most hazardous and safest roads in the UK.
Statistically, the publisher said Scotland has the most dangerous roads.
Those rated the highest risk were the A708 Moffat to Selkirk, A937 Montrose to Laurencekirk, A70 Carnwath to Balerno, A809 at Glasgow and A81 to Callander.
Statistics produced by the European Road Assessment Programme were supplied to HarperCollins by the Road Safety Foundation.
Campaign group, the A82 Partnership, has been pushing for the Scottish government to make improvements to the trunk road.
Last month, First Minister Alex Salmond said the Scottish government was committed to improving the A82.
In June, the government allocated £500,000 for a study of the trunk road to identify potential sites for improvements.
Improvements are also being made to the A9 in the Highlands at Crubenmore.
The 2012 Collins Big Road Atlas features major road updates including Glasgow's M74 extension.
Speed limits have been depicted at all fixed speed camera locations and "best routes" marked through the busiest built-up areas.