Scalpay linen for Peter Jackson's The Hobbit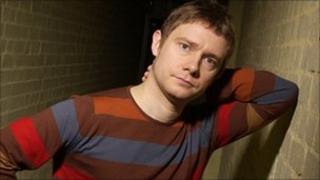 Cloth made on the Western Isles is to feature in the new film The Hobbit.
Scalpay weaver Sheila Roderick has supplied about 100m (328ft) of linen for use in the latest screen adaption of author JRR Tolkien's books.
Martin Freeman, who is Dr Watson in BBC drama Sherlock and appeared in The Office, will play Bilbo Baggins.
Also starring Sir Ian McKellan, The Hobbit is being shot in New Zealand by director Peter Jackson and is due for release in December 2012.
Jackson previously directed the Lord of the Rings trilogy.
Scottish actors Sylvester McCoy and Ken Stott are also among The Hobbit's cast.