Future of UK's largest missile range secure says MoD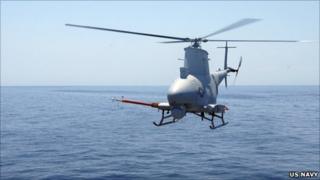 The future of the UK's largest missile range is secure for at least the next five years, the Ministry of Defence (MoD) has said.
The Hebrides Range, set up in the 1950s, has sites on Benbecula, North and South Uist and a radar station on the remote St Kilda archipelago.
The range offers the largest area in the UK for the live-firing of rockets and missiles. About 200 staff run it.
Defence contractor QinetiQ runs the site on the MoD's behalf.
There have been previous concerns expressed by the local council, Comhairle nan Eilean Siar, and by island politicians that the range would be shut down.
The MoD said it would be working with QinetiQ to come up with cost effective ways of upgrading the range and its associated sites.
Both organisations have also said they were willing to work with the council-led Hebrides Range Task Force in looking at other uses for the range.
In the past, it has been suggested the area could be used for testing and training in unmanned military and civilian aircraft and drones.
Minister for Defence Equipment and Support, Peter Luff, said weapons systems tested on the range were being used in operations in Libya.
He added: "The Hebrides Range is the largest facility of its kind in the UK and provides a vital testing capability for the UK's air defence weapons systems.
"This further demonstrates the government's commitment to the MoD in Scotland and ensures the UK maintains this important capability within our shores."
Ian Taylor, QinetiQ's head of site at the Hebrides Range, said "This is good news for the range and its users.
"Some of the facilities and equipment at the range are old or difficult to maintain, and we knew that they would be in need of replacement, either now or in the next few years.
"The decision to invest in the range means that QinetiQ and the MoD can now address obsolescence issues as a matter of priority to keep the range operational."