Carrbridge singer wowed Brits winners Mumford & Sons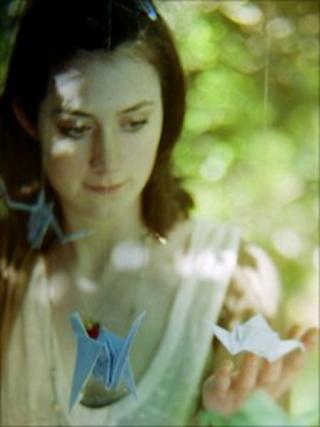 A 19-year-old singer's music is reaching a wider audience after Brit Award winners Mumford & Sons heard her singing on a Highlands beach.
Rachel Sermanni is from Carrbridge, a village well-known for hosting the World Porridge Making Championships.
After she was heard singing on a beach at Ullapool, Mumfords' Ben Lovett went on to record and produce her track My Friend Fire.
She has also performed at Communion, a London event co-founded by Lovett.
Sermanni will perform at historic Kildonan Church, in Sutherland, on 10 August.
The gig has been organised by Timespan Museum and Friends of Kildonan Church.
Over the past 12 months Sermanni has supported Mumford & Sons on their recent tour of the Highlands and Islands and also singers KT Tunstall, Newton Faulkner and John William Grant.
She features on Communion's first compilation album and has appeared at one of Communion's gigs in London's Notting Hill Arts Centre.
Kildonan Church, near Helmsdale, is owned by the Suisgill Estate.
Christianity is believed to have been preached at the site since 390AD, when St Ninian stopped in the area on his way to Orkney.
A small stone church with a thatched roof is understood to have been built in the 6th Century before it was enlarged in the 11th Century.