Scarlett Johansson film 'to be shot in Highlands'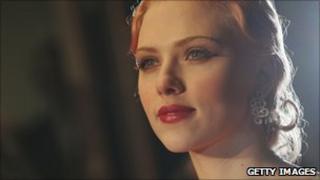 Scenes for a new film starring Hollywood actress Scarlett Johansson could be shot in the Highlands, according to a newspaper report.
Under the Skin is based on a novel of the same name by Michel Faber who lives in the Black Isle, near Inverness.
The book tells of an alien, to be played by Johansson, who picks up hitchhikers on the A9 road in the Highlands to harvest body parts.
The actress's previous films include Iron Man 2 and The Prestige.
Dutch-born author Faber has insisted the movie adaption of his book also be set in the Highlands, according to the Press and Journal.
Another of his novels, The Crimson Petal and the White, was adapted by the BBC for a series screened on BBC Two earlier this year.
Paint exploding
Jonathan Glazer is set to direct Under the Skin, which is scheduled for release in 2014.
The Londoner's credits include the British film Sexy Beast and music videos for Blur and Radiohead.
He also directed a television advertisement which showed thousands of litres of paint exploding onto a block of flats in Glasgow.
The advert for Sony's high-definition Bravia TV won best commercial at the British Television Advertising Awards in 2007.
It took 10 days to film and involved 250 people.
The high rise flats in Queen's Court, Toryglen, were demolished in January 2007.