Northern Constabulary 'dismantles' 20 criminal gangs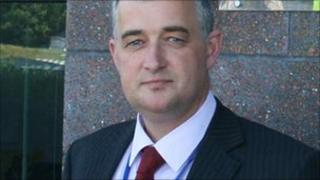 A police force has said it has dealt with 20 out of 25 criminal gangs it identified operating in the north of Scotland in January 2009.
Northern Constabulary said in two years it recovered drugs with a street value of more than £2m and arrested 67 people in connection with organised crime.
Operation Arena alone led to 15 arrests and the recovery of with a street value £600,000, a spokeswoman said.
The force covers the Highlands, Western Isles and Orkney and Shetland.
Northern Constabulary said the breaking up of gangs led to two significant convictions in the high court during 2010.
Benedict Callanan, of Fortrose, was jailed for four years and four months in May last year.
He left a trail of damaged vehicles and knocked down a police officer as he fled by car from a drugs bust in Inverness in December 2009.
The 23-year-old was later arrested on the M6 motorway in Lancashire.
Police said the cocaine Callanan was involved with was potentially worth more than £700,000 on the streets.
Commando monument
Another drug dealer, Darren Williamson, was jailed for six years and three months in July last year.
He had been involved in trafficking cocaine with a street value of £200,000.
The 30-year-old was caught after picking up 396g (14oz) of cocaine at the Royal Marines Commando Monument at Spean Bridge, in Lochaber.
Police later arrested Williamson in Dingwall.
Det Supt Gordon Greenlees said Northern Constabulary had created a "hostile environment" for organised crime gangs to operate in.
He added: "We have successfully removed 67 criminals from our society and taken over £2m worth of drugs off our streets, ensuring that the Highlands and Islands remain one of the safest places to live in the UK.
"Key to our success in tackling this serious crime is the help and assistance from the communities of the Highlands and Islands."