Memorial concert for Gaelic singer Ishbel MacAskill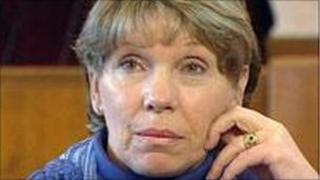 A memorial concert is to be held for Gaelic singer Ishbel MacAskill who died at her home in Inverness in April.
The 70-year-old was formerly from Point on Lewis and had been involved in the promotion of Gaelic culture and language.
Fellow singer Arthur Cormack said MacAskill was the "golden voice" of Gaelic song.
The Ishbel MacAskill Memorial Concert will be held at Eden Court, in Inverness, on 16 June.
MacAskill taught Gaelic across the Highlands and Islands and in 2006 contributed songs to a hand-held device for use by visitors to Uig beach on Lewis.
The singer also lent her support to Plockton's National Centre of Excellence in Traditional Music following concerns about future funding.
Mr Cormack said MacAskill had a unique voice that was both traditional Gaelic, but also slightly polished.