'Green' appeal to RockNess music festival-goers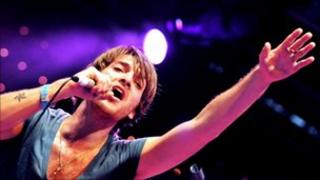 The organisers of a music festival held close to the shores of Loch Ness have urged fans to take public transport or car share to protect the environment.
RockNess will be held at Dores from 10 to 12 June.
Kasabian, the Chemical Brothers and Paolo Nutini are among the headline acts over the three days.
Festival-goers have been asked to use the event's Go Green with RockNess discount coach scheme, travel by train or car share.
In the newly published guide to the festival, organisers encouraged people to think about reducing their carbon footprint.
More than 30,000 people attended over the three days last year, when headline acts included Fatboy Slim, Leftfield, Blondie and The Strokes.