New Beauly wood will mark Queen's diamond anniversary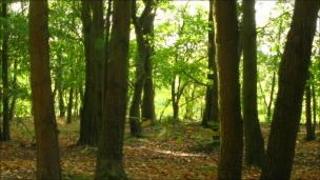 A new woodland is being planted in Ross-shire to commemorate the 2012 Diamond Jubilee, marking Queen Elizabeth's 60th year as monarch.
The new site will be on land at Aigas Field Centre near Beauly.
The Woodland Trust's Jubilee Woods project aims to create 60 commemorative woods across the UK.
Bosses at the trust are working towards planting some six million trees and involving millions of people in celebrating the Jubilee.
Next to Queen Victoria in 1897, the queen is the only British sovereign to celebrate a Diamond Jubilee.
Aigas is the family home of writer and lecturer, Sir John Lister-Kaye, one of Scotland's best known naturalists.
Warwick Lister-Kaye, the site owner, said: "Aigas Field Centre is delighted to join the Woodland Trust in celebrating the Queen's Jubilee with the planting of a Diamond Wood.
"Aigas has been providing environmental education for up to 5,000 children a year for over 30 years.
"Now those children will be able to plant seeds, bring on cuttings, nurture seedlings, transplant saplings and ultimately plant a native wood."
Carol Evans, Woodland Trust Scotland, said: "We are absolutely delighted that Aigas Field Centre has chosen to create a prestigious Diamond Wood.
"We are so excited about giving millions of people especially children the chance to plant trees and engage with nature.
"We very much hope that this inspires other landowners and communities to join us in paying a very special tribute to the Queen, while at the same time creating something living and lasting to hand on to future generations."
The tree planting will take place from autumn 2011 until the close of 2012.