Dounreay nuclear plant donations for Fukushima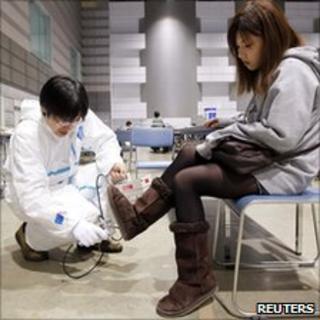 A Scottish nuclear site has donated equipment to Japan for use in dealing with the damaged Fukushima complex.
Radiological measurement and protection equipment from Dounreay, in Caithness, has arrived at Sellafield, in Cumbria, for distribution.
Dounreay Site Restoration Limited (DSRL) said it had gathered a van-load of respirators, hand-held radiation survey kit, masks and suits.
DSRL said it had enough of the equipment for its use.
On Wednesday, Dounreay was among locations around Scotland to record very low levels of radioactive iodine believed to be from the Fukushima nuclear plant.
The chemical was detected in grass samples but the Scottish Environment Protection Agency (Sepa) said the levels detected did not pose any threat to health.
The Fukushima nuclear plant was crippled after being hit by a tsunami in the aftermath of a huge earthquake on 11 March.
Radiation leaks were recorded following subsequent explosions and fires.