Heavy snowfalls raise avalanche risk in mountains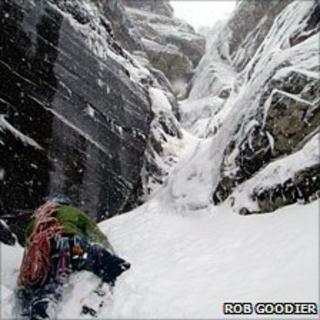 Mountaineering bodies are warning that recent heavy snowfalls have raised the risk of avalanches in Scotland's hills.
The Sportscotland Avalanche Information Service (SAIS) and Mountaineering Council of Scotland (MCofS) have been highlighting the danger.
In Lochaber, an SAIS team has reported snow to depths of almost 3m (9.8ft) on westerly aspects where there was no snow two days ago.
The MCofS has urged walkers and climbers to check forecasts.
On the Lochaber team's blog on the SAIS website, one member said: "Poor visibility over the last couple of days has meant that I have not seen any avalanches from this storm cycle, however I am sure they have occurred."