Internet challenge to Highland automated fuel pump plan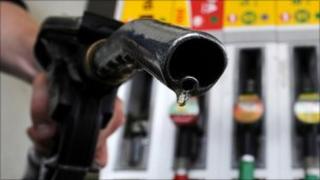 Highland Council has warned that unmanned petrol pumps may not be the solution to the area's decreasing number of filling stations.
The local authority said internet issues meant remote payment by credit or debit card was problematic.
The issue is being discussed amid growing concern over the rising cost of fuel and a decline in the number of filling stations.
Automated pumps had been suggested for communities that have lost stations.
However, officers have said the availability and reliability of broadband and ISDN lines challenged payment methods at unmanned pumps.
The details are included in a report to Wednesday's Highland Council planning, environment and development committee.
Automated services are already available at Applecross and Scourie.
In the report, officers said: "Remote telephone exchanges often have inadequate broadband connections.
"Credit card reading facilities are dependent on good ICT (information and communication technology) communications, which are not always available in many of our more fragile rural communities.
"Applecross has had difficulties, and the Scourie facility often needs to call out BT engineers to repair their ISDN line."