Festival to celebrate folklorist Hamish Henderson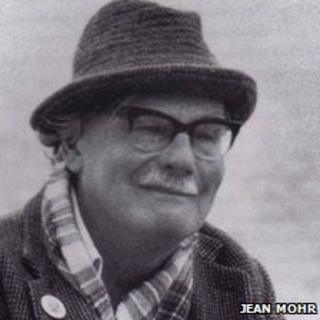 A new three-day festival will celebrate the life and work of Scottish folklorist Hamish Henderson.
The Gillie Mor event - which takes its name from the Gaelic for Big Lad, a nickname given to the poet and songwriter - will be held at Caithness Horizons in Thurso from 24 to 26 March.
Speakers will include Caithness writer George Gunn, who was a close friend of Henderson.
Born in Blairgowrie, Henderson died in Edinburgh in 2002.
Other speakers will include Margaret Bennett, who worked alongside the folklorist, singer Nancy Nicolson and storyteller Essie Stewart.
While a student at Cambridge University, Henderson gave a speech against fascism which led to him being asked to help smuggle Jewish children out of Germany before the outbreak of World War II.
During the war, he served as an intelligence officer with the 51st (Highland) Division.
His service in North Africa inspired Elegies for the Dead in Cyrenaica, a volume of war poetry.
Henderson went on to gather Scottish folk traditions and wrote songs that were to inspire other singers.
American songwriter Bob Dylan has said the Scot's song The 51st (Highland) Division's Farewell to Sicily influenced his song the Times They Are A Changin'.