Projects to improve A9 'take a step forward'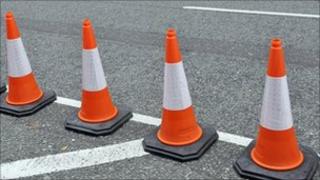 A plan to widen the A9 south of the Slochd summit between Inverness and Aviemore has taken a step forward, the Scottish government has said.
It has been proposed to improve overtaking opportunities between Black Mount and Carrbridge.
The latest development is the start of public consultation which will run for six weeks until 20 April.
Designs are also being drawn up for improvements to a section of the A9 between Birnam and Tay Crossing.
The Scottish government said construction near the Slochd summit could start in 2012 or 2013 if funding was available.
A new overtaking lane would be built from an area called Black Mount south to near the village of Carrbridge.
Transport Minister Keith Brown said the Scottish government was committed to improving the A9 on a progressive basis.
He said: "Since 2007, this government has invested over £50m in the A9 bringing widespread safety and economic benefits to communities and businesses the length of Scotland.
"We continue to invest, and contractors are currently on site at £10.4m at the Crubenmore dualling project."
The A9 at the Slochd, a rocky pass, has been the scene of serious and fatal collisions.
In 2008, three adults and a one-year-old boy were killed.
The victims were Guido Coffeng, 35, and son Naut, along with David and Juliet Oswald, 71 and 68, from Fife.
Mr Coffeng's wife Karina and their daughter Carliyn survived.