Fresh scrutiny of Highland Council's £70m IT contract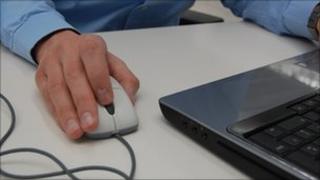 Highland Council is to examine the options open to it if an IT contractor does not deliver on its £70m contract with the local authority.
Fujitsu's work provides IT support for council offices and schools.
Councillors have heard that payments have already been withheld to the company where contractual milestones had not been fully met.
But councillors have also been told the general status of the work had changed for the better since the end of 2010.
Highland's resources committee has asked for a report outlining the options available if the revised programme was not delivered.
Parents and teaching union, the EIS, have raised concerns about the removal of 2,000 printers from schools as part of the contract.
Last month, the council's climate change working group said environmental and financial benefits of having fewer numbers of new equipment should be widely publicised.
Fujitsu has said the wider programme would cut Highland Council's total energy use by 22%.
Replacing old computers and having fewer printers would save £900,000.
Fujitsu employs 150 people in the Highlands and expects to add 10 new posts at its Inverness office.